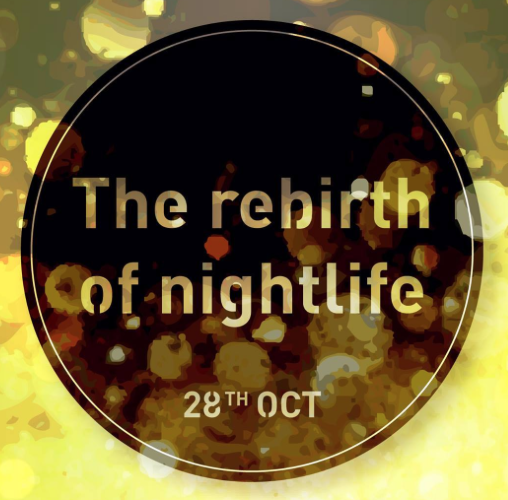 The Rebirth of Nightlife
80's90'sClassixHedendaagsHouseR&B
Datum:

2017-10-28

Tijd:

21:00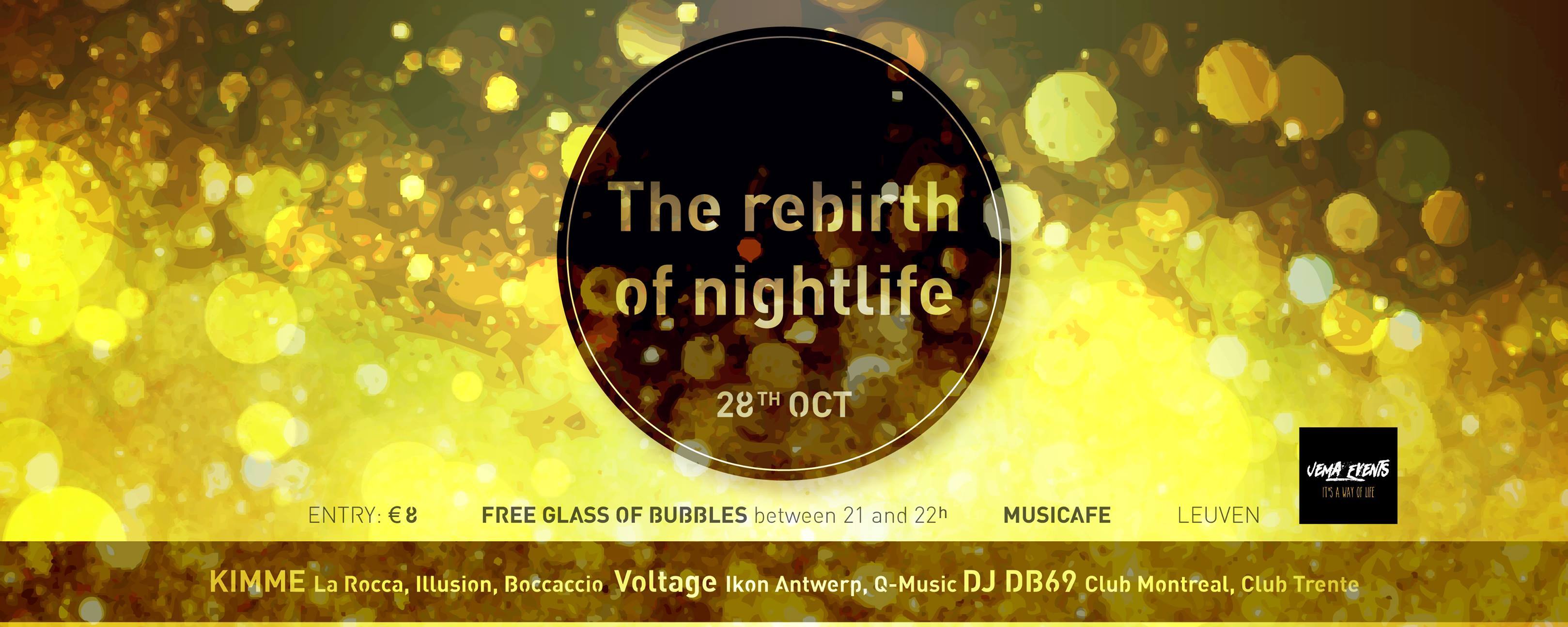 *********************************
Zaterdag 28 oktober – 21u
MusiCafe, Muntstraat 5, Leuven
*********************************
Following Dj's are taking the place to a higher level:

– DJ VOLTAGE (Ikon, Q-Music)
– KIMME (La Rocca, Illusion, Boccaccio, Club Montreal)
– DJ DB69 (Club Trente, Club Montreal, Plage de la foret)
*********************************
Tickets:
Make sure you buy your ticket to the ultimate nightlife experience in advance,
there're only limited tickets on sale!
Presale: €8 – Doors: €10
Contact one of the promotion team members:
Robin Monteny
Axelle Vanparijs
Jill Teniers
Marieke De Batselier
Jolien Lipkens
Maarten Seldeslachts
Jef Hendrickx
Or use the link to buy the tickets online: https://tibbaa.com/order/4pezk6weun?lang=en
*********************************
All information:
Jema-events presents: "The rebirth of nightlife", forget about your busy week at work and join the unique atmosphere!
Layback and have a drink in our network & drinksbar before the clubbing experience is taking over the whole building. Networking and socializing with other people is the best way to kick off your saturday night! In coöperation with our partners we offer our guests a quality drink before 22 o'clock! Be on time if you would like to enjoy a free glass of sparkling wine!
At 22.30 we open the doors to the club, were you can relive the famous 90's clubbing atmosphere in a trendy decor.
With a mind-blowing sound system, free gadgets, indoor firework and special light effects we'll give you a night you won't forget!
RESERVATIONS
Would you like to enjoy the Jema experience in style?
We've got some attractive VIP table packages (separate table with the best view on the club, private cloakroom and free fingerfood). Or represent your entreprise during our network & drinks bar? Use our "Business & party package"
Please contact Jef Hendrickx +32 471 18 30 56 or send an e-mail to events.jema@gmail.com
We like to welcome well dressed people starting from the age of 18 years.