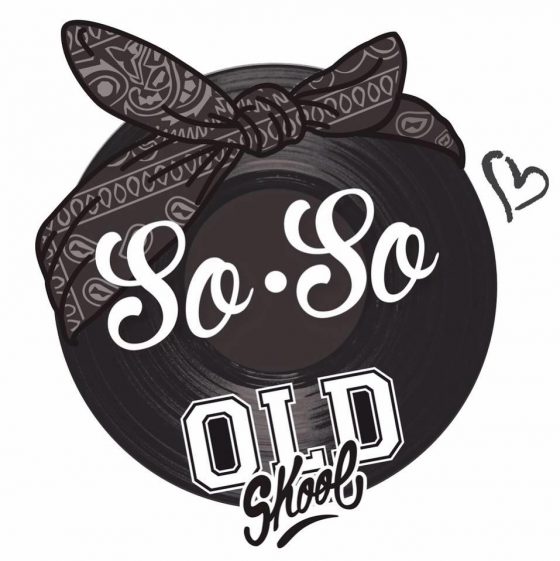 So-So' OldSkool
Datum:

2017-10-07

Tijd:

23:00
So-So' OldSkool – met als baseline: "The Mixtape Generation" – is de urban 90's gemeenschap met 'dress-up' party concept.  Met als uitgangspunt het terugbrengen van de prachtige herinneringen aan de urban 90's music, dompelt So-So' OldSkool je onder in het tijdperk van de legendarische hip-hop Rapsodies & smooth RnB beats.
To all the ladies in the place with Style and Grace
.. Welcome to Juicy's Diner, what can I get you?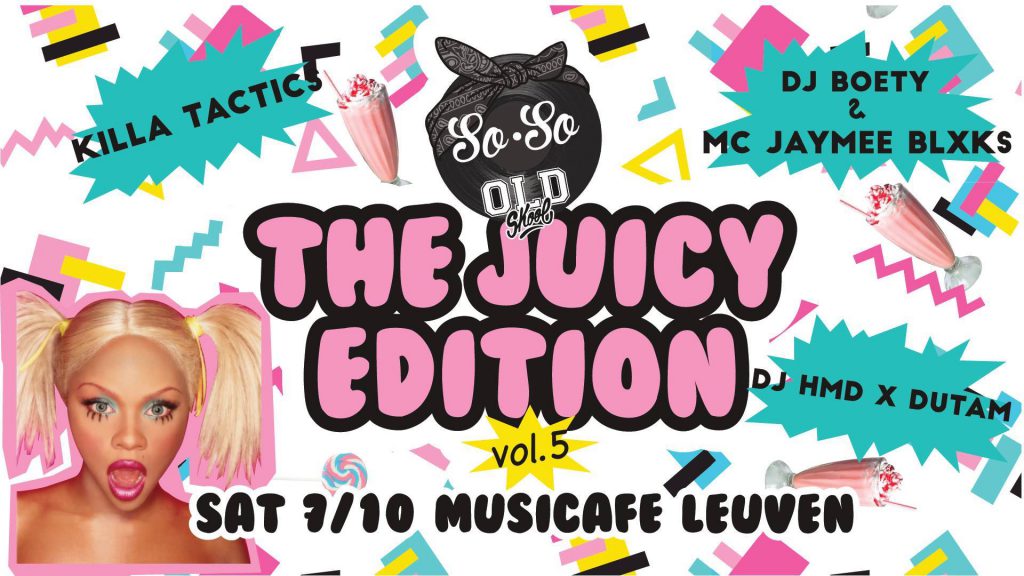 *********************************
Zaterdag 7 oktober – 23u
MusiCafe, Muntstraat 5, Leuven
Doors: €10
*********************************
 JUICY'S MENU
23.00-1.30: Ham'n Eggs  by DJ Boety X Mc Jaymee BLXKS
1.30-3.30:  Them Lolly Poppa's  Killa Tactics
3.30-6.00:  ICE ICE  Shakers DJ HMD X Dutam
…
Spread the ♥️ because
✨Our music is forever✨
*********************************
Meer info:
SoSoOldSkool.TMG@gmail.com
www.facebook.com/SoSoOldSkool
Instagram: @sosooldskool